"We're not going to die."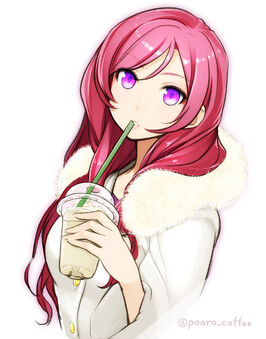 - Full Name: ??? Joy
- Age: 20
- Gender: Female
- Faction: Love and Peace
- Weapon: Big brutish dog thing

Appearance:Edit
A womand with long pink hair and pinkish-purple eyes. Doesn't wear her hair in loops, as Max has noted multiple times.
Personality:Edit
Soft hearted but hard headed. Prefers to avoid fights, but willing to get into them to help someone or something.
Unknown. Apparently on vacation.
Abilities:Edit
Medic: Basic healing abilities.


Mentor: Good at teaching pokemon.
Bully (Granbull): Her starter. Very tough.


Mr. Tung (Lickitung): Obtained after saving its rock from monkeys, despite Flynn's protests.

RelationshipsEdit